Planned Parenthood of WI Caught Red-Handed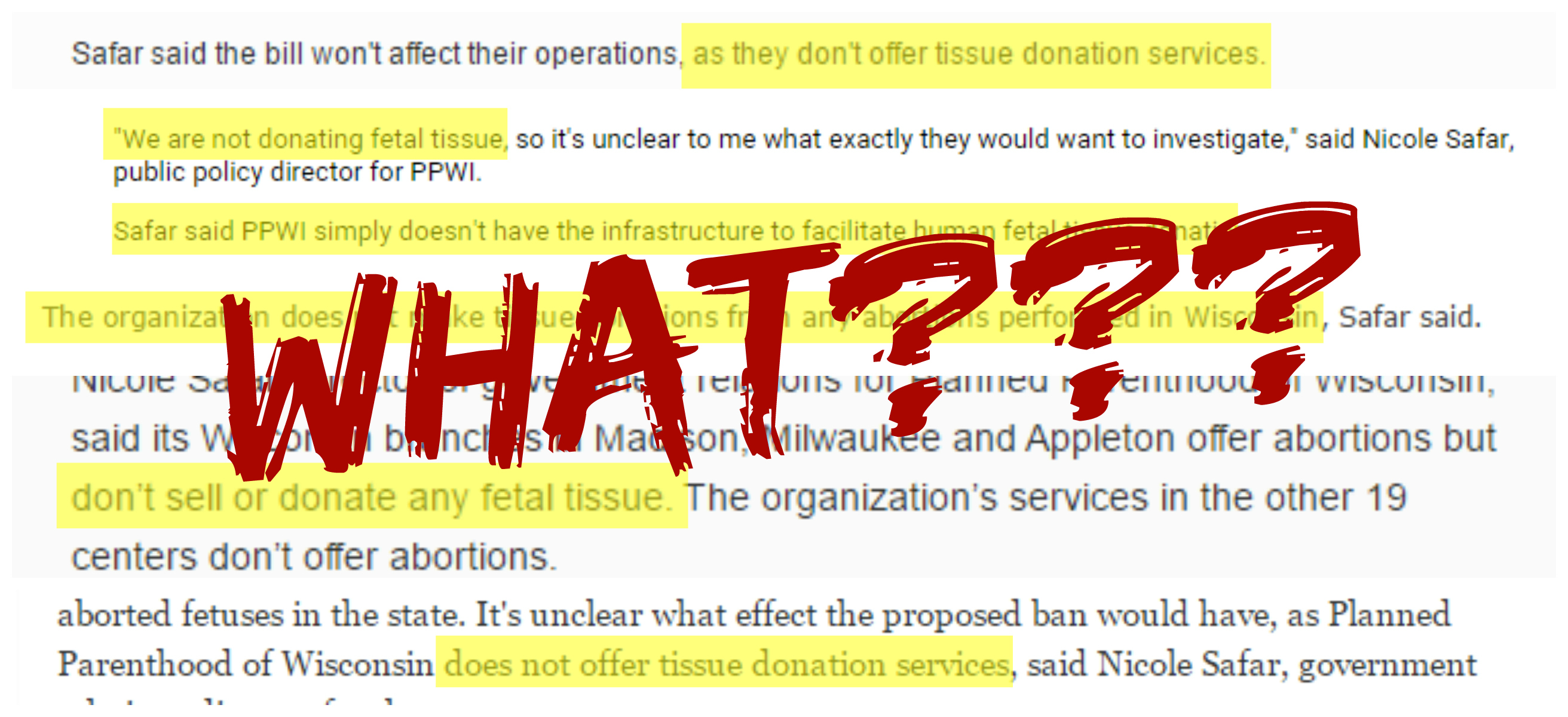 A recent open records request made by the Alliance Defending Freedom revealed that Planned Parenthood of Wisconsin did, in fact, donate fetal tissue to UW-Madison.
From their report:
"News of the baby parts exchange between Planned Parenthood and UW first broke on the ADF "Freedom Matters" podcast last Friday. The documents ADF obtained through its state records request include forms and letters from the university and its researchers clearly indicating their arrangement with Planned Parenthood to obtain the baby parts, which were used in medical research that resulted in published studies on fetal hearts and fetal brains in 2014.
…
According to one of the published studies, UW researchers obtained hearts and brains from babies aborted "between 10 and 18 weeks of gestational age" within five minutes of the procedure. "After the procedure, the heart was grasped with sterilized surgical instruments and carefully isolated from the rest of the thoracic content to be placed in RNAse-free plastic tubes. Fetal brain was also collected in the same fashion." The documents ADF obtained prove the university obtained the hearts and brains from Planned Parenthood."
Considering this, the following statements from Planned Parenthood of WI need some serious explanation:

Source: https://t.co/qceXxR52EY

Source: https://t.co/ybO1okpfER

Source: https://t.co/nZ7PlGe57P
Source: https://t.co/WfClStdzoT

Source: https://t.co/jFaCYrxZaG
Planned Parenthood of Wisconsin,
we want some answers.